Emergency Locksmith Chandler, Arizona
Chandler Locksmith Pros provides complete emergency locksmith Chandler, AZ and surrounding areas for all your emergency locksmith needs.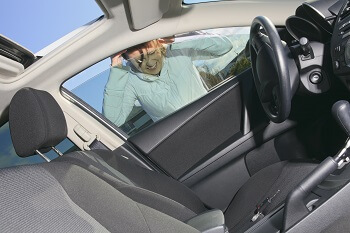 We have 5+ years experience of getting you out of whatever your emergency locksmith Chandler need is, with up front pricing, fast and friendly locksmiths and technicians, and 24/7 locksmith services. We are licensed, bonded, and insured and we have a 30 minute response time. Our friendly, knowledgeable, and helpful staff can provide professional, reliable quality service for whatever your emergency need might be.
About Our Emergency Locksmith Services
Our expert technicians provides complete emergency locksmith to the Chandler, AZ and surrounding areas and has for over 5 years. With our expert technicians, our services include:
24/7 locksmith service: In emergencies, a trained professional can be at your location, quickly and safely, thanks to our mobile locksmiths with our 30 min response time, regardless of the weather in Chandler, AZ and surrounding areas.
Car lockouts: We can get you back into your locked car and have you out and about quickly, so you won't waste your time waiting for others to help you.
Home lockouts: Our complete locksmith services ensure that your home is safe and secure. While ensuring that you have access in case of emergency.
Office lockouts: Office lockouts can be difficult. The safety of clients, employees, buildings and assets are in jeopardy when an office lockout occurs. We understand this and can make your office or commercial site as safe as possible.
Burglary damage repair: After the shock of burglary to your home, our emergency locksmith services can help right away with our 24/7 locksmith services. Burglaries are traumatic enough! Let us shoulder some of the burden for you.
Lock change: We can change any type of lock quickly and inexpensively
Lock rekey: Don't want to change your locks? We can change your existing locks to a new key without having to change the locks.
Lost car keys: Lose your keys? Don't worry, we can help create new keys for your car and get you back on the go.
Key extractions: With our highly trained technicians, we can extract a broken key within a lock without damaging the lock or any of your property.
Why Use Us?
We may not be the only emergency locksmith in Chandler but we are the best. There are several reasons to use Chandler Locksmith Pros for your emergency locksmith In Chandler, AZ and surrounding needs.
Highly Trained Staff
Our thoroughly trained staff are not only friendly but knowledgeable on the latest high tech equipment and tools to get you back on track. In your moment of need, they are courteous, fast, and friendly, ready to help whenever you need them the most. Our customers are highly satisfied with our staff and services and often come back whenever the need arises.
Latest High Tech Equipment and Tool
With the newest techniques, it's hard to know what to use but our locksmith technicians know which tool is best for each job. We offer expert advice and durable materials to help in your emergency. There's no guesswork involved with our staff members. We will save you both time, worry and money!We promise to find the best solution to your security problem.
Trustworthy, Reliable Service
As a trusted and premiere 24/7 emergency locksmith service, we provide our customers with excellent, dependable, and professional services. Our staff caters to our residential and commercial customers needs. We offer full residential, commercial, and automotive locksmith services.
Our business is locally owned and operated by master locksmiths within the area. By being locally owned and operated our customers receive the best, honest service at trustworthy prices. Our reputation is built on your satisfaction. We can excel by knowing the community we service!
The helpful and courteous staff and highly trained technicians can help you out of any emergency that can arise no matter where you are. We can be where you are within 30 minutes. We are licensed bonded and insured to ease your worries. Our professional technicians service emergency locksmith in Chandler ,AZ and surrounding areas. Whether your locksmith problems are at home, the office, or on the road, we can handle any need 24/7. Chandler Locksmith Pros provides up front pricing with fast, friendly customer service and guaranteed customer satisfaction, making us the only choice you need to make. Let us be your complete and locksmith service in the Chandler, AZ and surrounding area.
Emergency Locksmith Chandler

https://azchandlerlocksmith.com/emergency-locksmith/

3.8

/5 based upon

6

reviews.