Residential Locksmith Chandler, AZ
Chandler Locksmith Pros: Locally Owned Residential Locksmith Chandler, AZ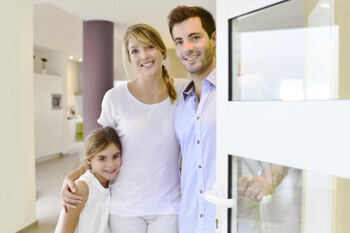 Chandler Locksmith Pros offers 24/7 locksmith service, we are the premier residential locksmith Chandler, AZ and surrounding areas. We offer complete locksmith service with up front pricing. Fast and friendly service is provided by one of our expert technicians, all of which are licensed, bonded, and insured. We know it can be frustrating to experience home lockouts and our residential locksmiths in Chandler are here to help you as quickly and conveniently as possible. We are known for our experienced expert technicians with 5+ years experience and our 30 min response time. We serve Chandler, AZ and surrounding areas with our 24/7 locksmith services, we are only a phone call away. As a locally owned business our customers are our top priority and your patronage is important to us.
Services We Provide
Here at Chandler Locksmith Pros our mobile locksmiths offer complete locksmith service and products that we install and repair, including but not limited to:
lock rekeying
deadbolt locks
mortise locks
profile cylinder locks
high tech locks
lock change out
There are a variety of reasons to hire our professionals, not just if you are locked out of your house, apartment, or condo. Are you tired of having a different key for your back and front door? We can install and repair your locks as well as bypass them. Lock rekeying is a great way to change what key can operate the lock without the hassle and expense of full replacement. If your home does have a variety of keys that operate separate locks a quick phone call can have a mobile technician at your home in 30 min. With our up front pricing you will never be surprised by a bill and after a quick visit your key ring could be significantly lighter.
If you are looking for a replacement lock or an upgrade to your existing locks our residential locksmiths in Chandler have you covered. We have a larger inventory of everything from your simple deadbolt locks to state of the art high tech locks that would be welcome in any smart home.
Our residential locksmiths in Chandler are licensed bonded and insured so you never need to worry about your important items when they are in our hands. With 5+ years experience on the job our highly trained technicians have seen most every problem there is and have know how to quickly and effectively solve your problem.
So…Why Choose Us?
We are able to unlock practically any lock in your home, not just the front door. Perhaps you have that one file cabinet drawer with no key to be found; we can fix that. That old shed out back, we can fix that. The chest your grandmother gave you that is sitting in the attic; we can fix that too. We serve Chandler, AZ and the surrounding area and pride ourselves on our technicians experience, speed and professionalism. They are willing to take on any locksmith challenge, and as the best residential locksmith in Chandler we will find a solution to your problem.
If it is an emergency call us right away any time day or night and we will dispatch one of our experienced technicians to arrive within 30 min. If you have a less time sensitive problem we can set up an appointment that suits your schedule to unlock, install, repair, rekey or replace any of the locks in your home.
Your business is our top priority. We pride ourselves in having happy customers even when the situation of being locked out of your own home can be a stressful one. Our fast and reliable service is the best that Chandler has to offer and we look forward to serving you in any way that we are able. Call Chandler Locksmith Pros right away and we will tackle whatever locksmith problem has befallen you.
Residential Locksmith Chandler

https://azchandlerlocksmith.com/residential-locksmith/

4.1

/5 based upon

26

reviews.